Faculty
Faculty of Fine Arts, University of the Basque Country (UPV/EHU)
Image
Description
This is a collaboration project with an agreement that was made between the Faculty of Fine Arts and BizkaiKOA. This collaboration project has been in place since 2019. It focuses on the realization of exhibition proposals for the works selected in the Ertibil competition, organised annually by the Provincial Council of Bizkaia. They are held in the Rekalde Room, a space designed to deepen the knowledge, reception and dissemination of the different contemporary artistic practices.
The students of the course 'Heritage Management, Registration and Assembly' make the proposals for the exhibition of the selected works of Ertibil in collaboration with the techniques of the Rekalde Room. These proposals have different competences such as the realisation of proposals for graphics, the curating of pieces, the museography, proposals for didactic and educational activities, dissemination and showcase.
Both students and teachers move to the Rekalde Room to work on site and compare, contrast and complete the proposals that are being developed with knowledge of the techniques. 
Once the proposals are completed, three fellows are selected for the realisation of the projects, both exhibition and those of the showcase and didactics. These students spend a total of 160 hours to carry out the Ertibil exhibition project in the Rekalde Room. 
On the other hand, before the start of the Ertibil project and for the students to know the tasks involved in preparing an exhibition, an exhibition is held in the halls of the faculty. This point is essential for the pre-training of students. 
 
Imagen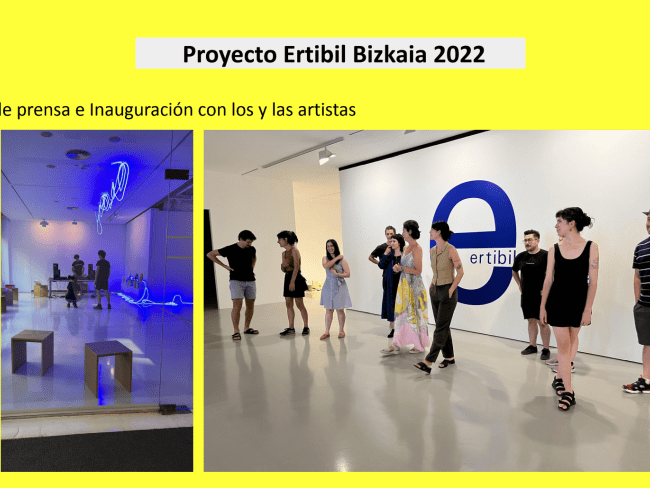 Imagen