72 capacidades de formación e investigación de KSIgune lideradas por MUJERES
Desde el clúster KSIgune de Industrias Culturales y Creativas estamos concienciadas con la igualdad de género real. Tal y como se recoge en la infografía, el 38,4% de los programas formativos están liderados por mujeres, mientras que el 43% de las IPs de los grupos de investigación son mujeres. Si bien este porcentaje refleja una realidad a la que aún le queda camino por recorrer, desde el clúster esperamos que en los próximos años la igualdad en este ámbito se alcance de la manera más efectiva posible. Y es que la igualdad entre hombres y mujeres no beneficia únicamente a estas últimas, si no a toda la sociedad.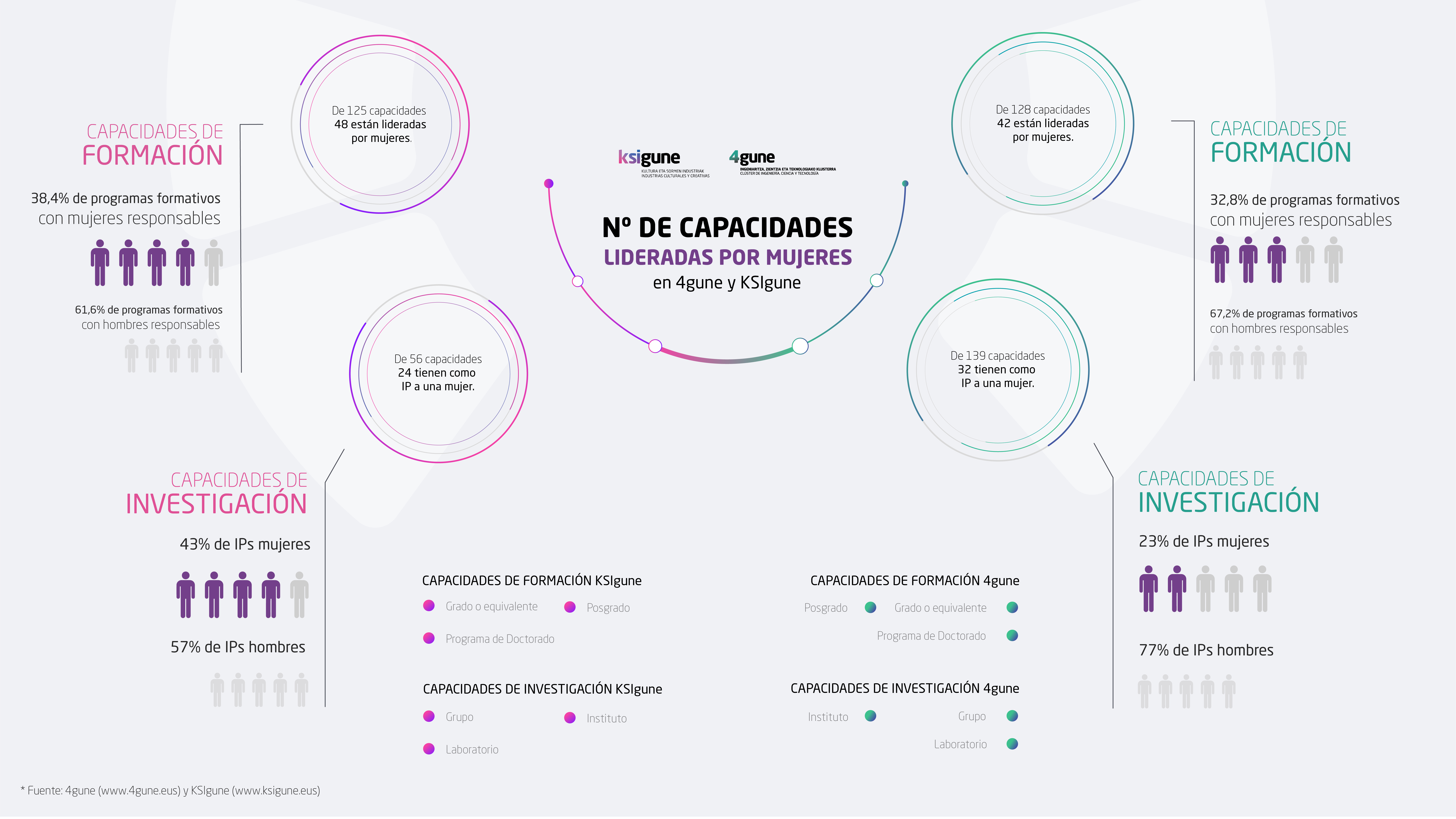 Current issues related news
ksiGune

This third edition will see funding for projects that contribute to tackling sectoral and global challenges related to demographic, ecological and digital transitions.

ksiGune

The deadline for applications is March 1

ksiGune

Following months of preparations and proposal evaluations, last June 23 the European Institute of Innovation and Technology (EIT) announced the winning team set to build EIT Culture & Creativity.